Forum home
›
Road cycling forum
›
The cake stop
Pet Rats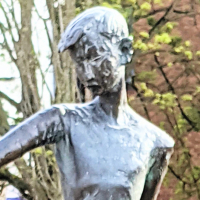 DeVlaeminck
Posts: 8,127
Anyone had any ?

My daughter has been on about wanting some for yonks. She'd have to keep them in her bedroom because we have a little terrier who would not take kindly to them.

I've said she can have some - I understand a same sex pair is the way to go - my only real concern is her bedroom will stink like a farmyard - there seem to be mixed opinions on whether they smell too bad and whether males smell more than females ?

Any advice - even if it's tell her you've changed your mind. She's nearly 15 and pretty conscientious about looking after pets - she's had hamsters before - so no worries about a reasonable level of care and cleanliness.
Any other tips or anyone east mids ish have any for sale ? Don't really want to buy from a pet shop as I suspect they'll be buying from people who churn them out and don't handle them much.
[Castle Donington Ladies FC - going up in '22]