Forum home
›
Mountain biking forum
›
MTB workshop & tech
Giant P-XC 2 wheel bearings ?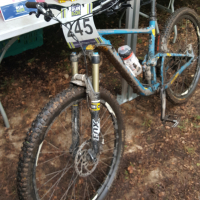 oxoman
Posts: 8,187
Anybody replaced the bearings on their P-XC 2 rear wheel. Currently using the stock wheels on my Anthem SX and noticed that the rear wheel bearing is a bit noisy. Done a quick search but not turned much up, was looking to get it replaced before Scotland next weekend hence posting on here so I can hopefully order today. If not it's a phone call to local bike shop for some info tomorrow.
Too many bikes according to Mrs O.