Forum home
›
Mountain biking forum
›
Knee pads advice required.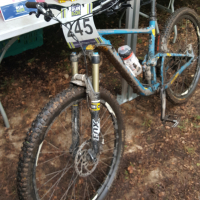 oxoman
Posts: 8,843
Finally decided that my knees need some protection having come a cropper a couple of times recently. Looking for ideally lightweight non Velcro, non sweaty and must stay in place, not to bothered what they look like just need to be functional. Looked on here and seen the slagging that various makes get, so looking for actual proper advice if possible. I could always stick to the flat and not bother with pushing myself to improve but that's not going to happen any time soon.
Too many bikes according to Mrs O.