Forum home
›
Road cycling forum
›
Pro race
Stakhovsky calls out Froome

frenchfighter
Posts: 30,642
So this incredibly ugly and ignorant lightweight tennis player calls out Froome in this way?! I hope Froome takes this guy to the cleaners.
@chrisfroome
· May 24
Chris Froome retweeted BBC Sport
Wonder what RF would have to say about ASO security on Alpe d'Huez?Give me a couple of kids wanting selfies any time
http://www.bbc.co.uk/sport/0/tennis/32866992
Then: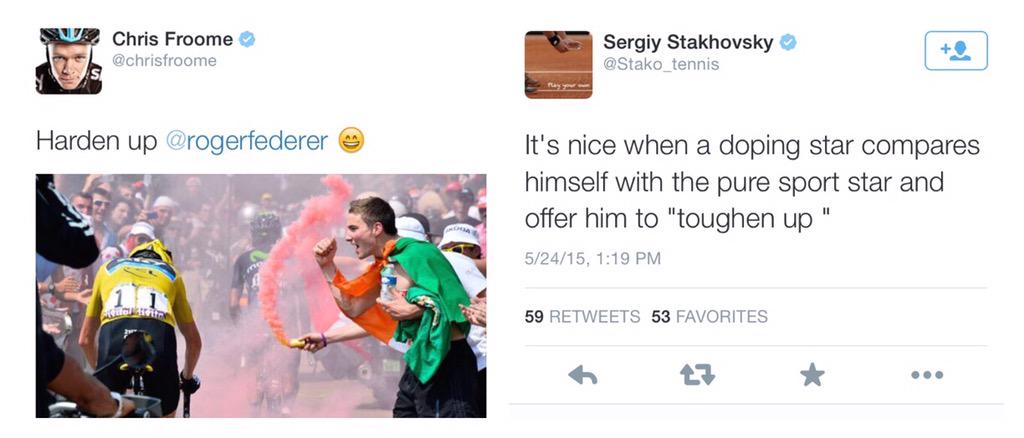 He deleted his tweet.
Contador is the Greatest