Forum home
›
Commuter cycling forum
›
Commuting general
last commute of 2014 tomorrow officially off.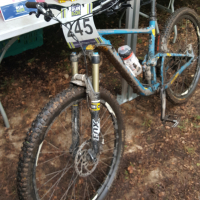 oxoman
Posts: 8,340
Last work day of 2014 and I won't be cycling in, as currently snowing here in south derbyshire and having washed away the grit is very quickly freezing into a rutted mess. Gutted. Car it is then, might get my mtb out while I'm off if it lasts. Suspect I won't be the only one.
Too many bikes according to Mrs O.