Forum home
›
Road cycling forum
›
Cyclocross
Braking conundrum...
Paul 8v
Posts: 5,458
Hi,
Someone on here will hopefully be able to help.
I bought this bike second hand last year and I've always had problems with the front brake. The vertical cable for the cantilever rubs on the gear cable when turning left which causes damage to the cable outer and eventually frays it. It also slightly applies the front brake when I turn (Never a great idea)
I've attached pictures so I can show what I'm going on about. I orignially thought maybe the frame was designed for V Brakes but it does have a hanger at the back for cantilevers.
One option I was thinking is to go to some Tektro mini V's which would hopefully solve the problem, the only issue I was thinking may come about is with mud clearance. The courses I ride have high clay content and the wheels seemed to get very gummed up. Do you think I will still have enough clearance with the mini V's or do I need to find a way round sorting these cantis? (I'm going to be swapping all the cables at some point anyway as I want some different bars and to get rid of those silly auxiliary brake levers I never use.
Any ideas would be welcomed
Paul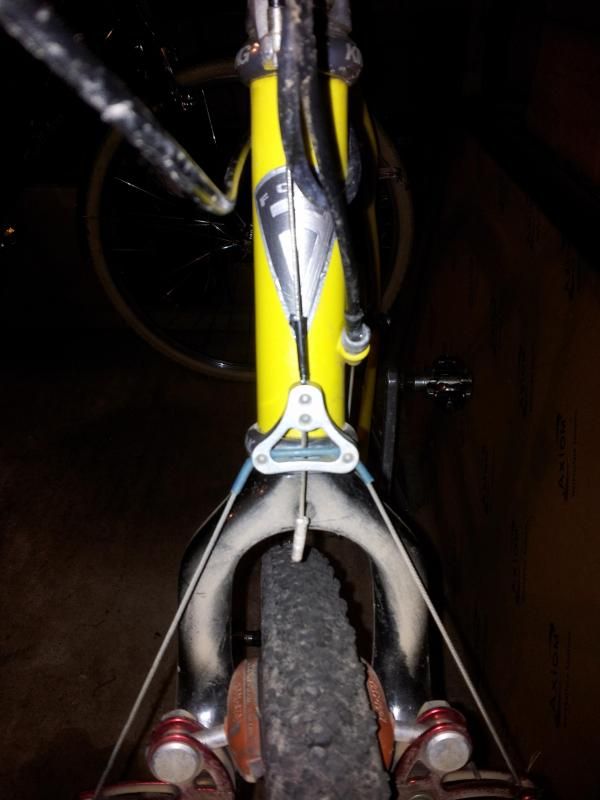 Cable rubs when the forks are turned and applies the brake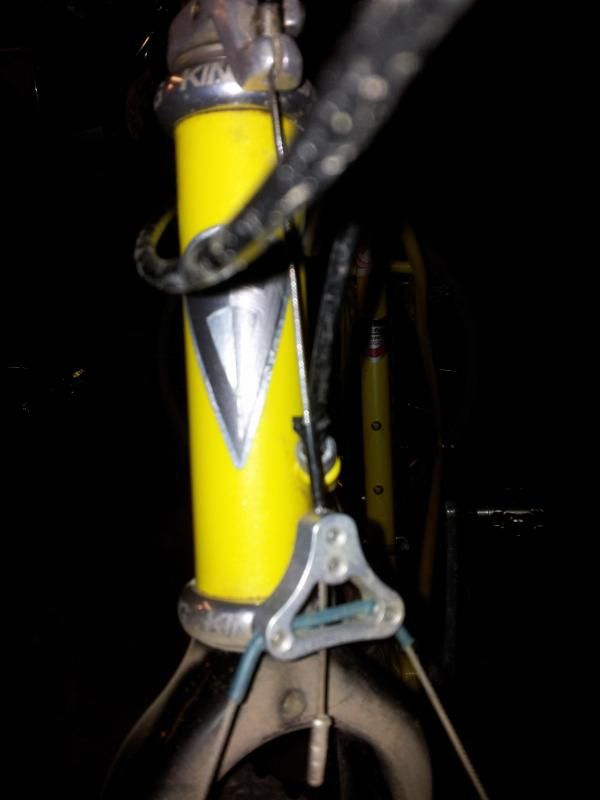 Boss for the outer cable is right on the head tube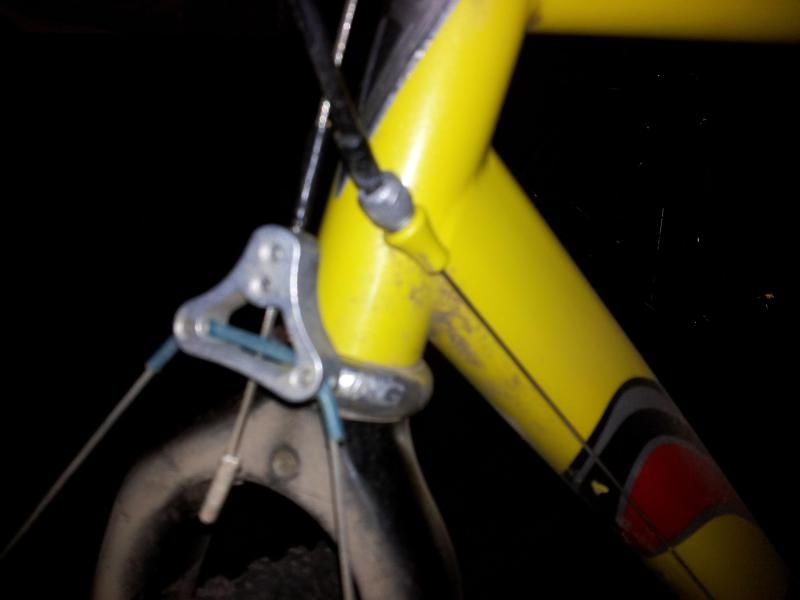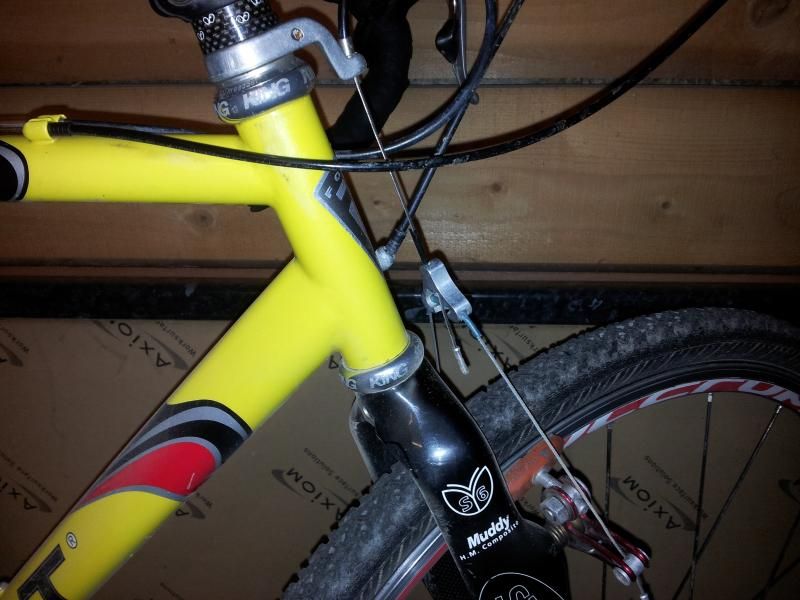 Wondering if the V's will give me enough clearance, going to be using the same Michelin Mud2 tyre for Cross duties and a fatter tyre for gravel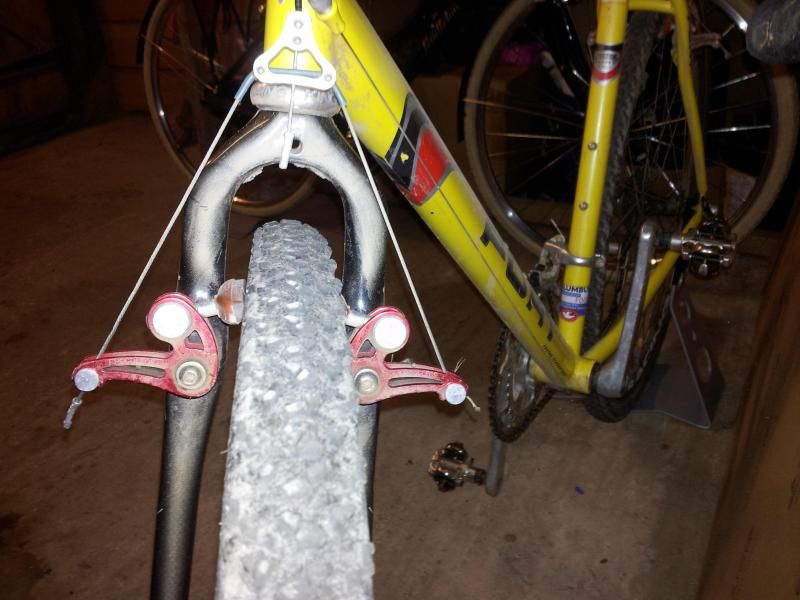 Rear clearance