Forum home
›
Mountain biking forum
›
MTB workshop & tech
Avid Juicy Rubbing / Sticky Piston - Fix
christurbo
Posts: 432
I have had Juicy 4s and now have Juicy 5 SL brake sets, both have rubbed periodically.
The fronts are fine on my SLs however the rear rub most of the time even after caliper alignment. I remove the rear wheel for bike transit [I have double crown fixed axle front fork], which means that they rub without calliper realignment.
On removing the pads and pressing the brake lever in I found that one piston was sticky and the other was free.
Pads removed and pistons retracted: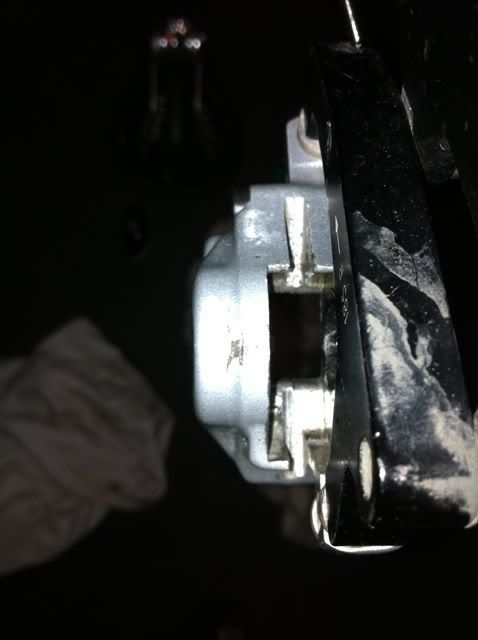 Lever depressed: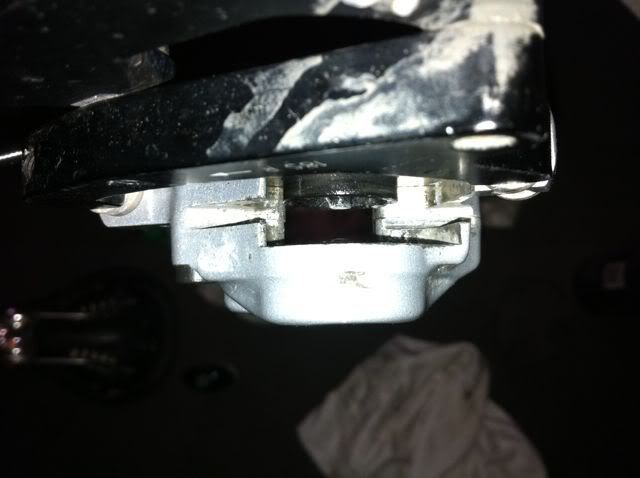 To free up the sticky piston I firstly used a screwdriver to clamp the working piston in whilst I pressed the lever to slowly push the sticky calliper out. I then used brake cleaner to clean the whole calliper including the pistons. Whilst protruding I lubed the pistons with some general purpose lube. Next I clamped the working piston back whilst I repeatedly pushed the piston in and out of the calliper. I did this numerous times and by the end it was completely smooth. I also did the same to the working side.
Now when the lever is depressed both pistons move in uniform: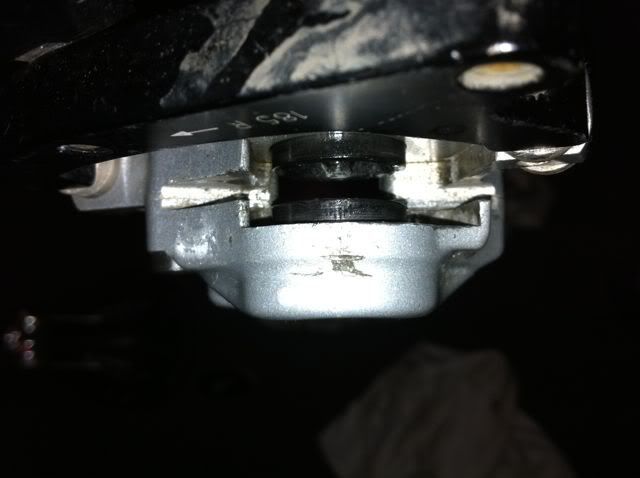 This is how they look after the calliper has been aligned, pads installed, and setup used.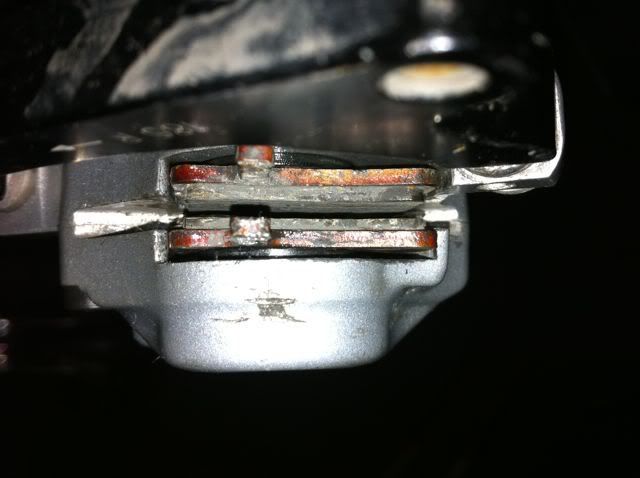 In usual Avid fashion the gap between the disc and pads are minimal but after proper alignment rubbing is now not a problem.