Forum home
›
Commuter cycling forum
›
Commuting chat
Addicted to cycling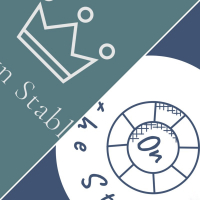 il_principe
Posts: 9,146
Interesting article in today's Times:
While drug dependence sets in within weeks, exercise dependence takes about two years to develop. Dr Adams says that over time, intense exercise elevates levels of dopamine, a neurotransmitter that the brain uses to provide pleasurable feedback. To compensate for the higher levels, the number of dopamine receptors in the brain's pleasure pathways are reduced. Then when an exercise dependent person can't exercise, dopamine levels fall, causing distress.

James Evans, 41, believes that he was addicted to cycling. He used to hide how much he was doing from his wife. "If I'd cycled 30 miles I'd say I'd done ten and gone for a beer with a cycling buddy because she was getting resentful about how much I was doing," he says. "I must be the only husband to say they'd been to the pub when they hadn't."

He became hooked after a friend persuaded him to take part in a charity bike ride. "I was thinking about being on the bike at home, when I was with the kids, when I was at work. If I couldn't cycle at the weekend — as when we had to attend a wedding — I would be boiling inside. I've cut down a lot now, but in many ways I wish I hadn't. Every time I drive past a cyclist I long to get on my bike."
Sounds like a few people on here! I can sympathise with the last paragraph - Got 4 weddings to attend so far this summer, all of which will take up a whole weekend. I'm furious about losing a month's worth of weekend riding, especially as I detest weddings - the perfect storm of religion/ceremony, small talk and cheap booze. Yawn.