Forum home
›
Road cycling forum
›
Workshop
Need new tyres.
Looking for a decent tyre, that's not a downgrade from Krylions and that does not cost much more. Krylions are not in stock in many places and my rear has a large split in it now, loads of little cuts, and had plenty of punctures, sure sign the quality of these tyres has reduced.
I've noticed this cut in my tyre, not massive, looks abit worse when you see it for yourself, it's down to the thread, and it appears to buldge a little.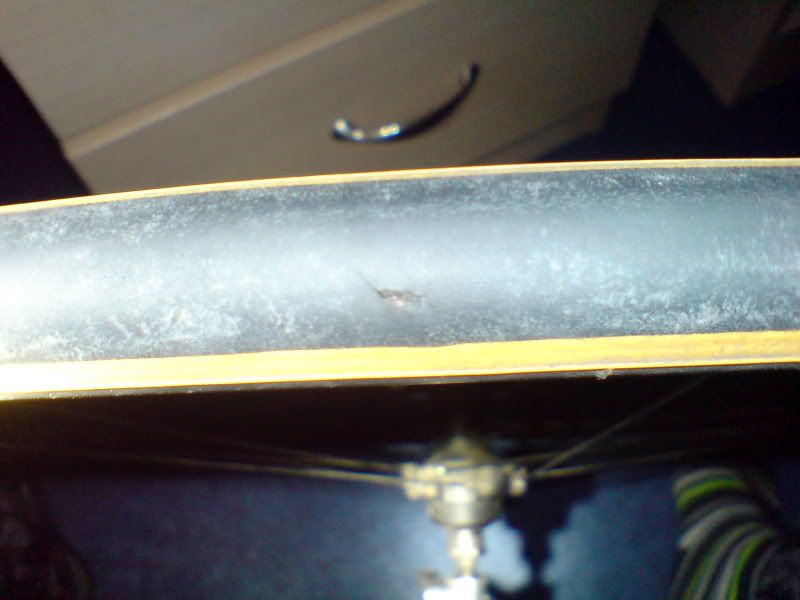 Is it safe to ride on that? Is it likely to cause a puncture?
Thanks
Will.