Forum home
›
Mountain biking forum
›
Your mountain bikes
My Old Kona plus a few upgrades...
MacAndCheese
Posts: 1,944
Hi all,
Been browsing this site for a while but only started posting recently so I thought it was time to get some pics of my old ride up, Its a 2005 Kona Kikapu, but the only stock parts left are the frame, rear shock and seatpost....should probably of cleaned it first :oops: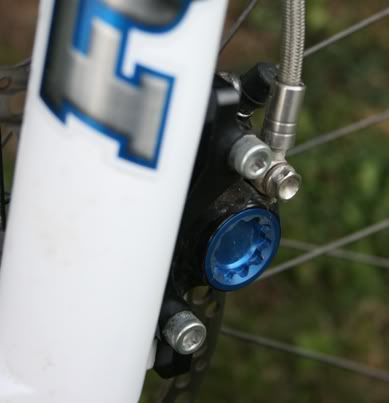 Full spec:
Frame: '05 Kona Kikapu
Forks: '09 Fox f100 RLC
Bars: Easton EA50 high rise
Stem: Hope 80mm
Headset: Hope headset with Hed-doctor
Grips: Specialised lock-on in stupid white
Brakes: 06' hope mini monos with braided metal hoses
Transmission - All shimano XT except standard deore front mech.
Seat: WTB...not sure exact model
Seatpost: Kona
Wheels: Hope hoops with pro3 hubs and DT swiss XR4.2D rims and black spokes
Tires - Specialised 'the captain' and 'storm control'.
Hope you like it, I know I do!
Santa Cruz Chameleon
Orange Alpine 160