Forum home
›
Road cycling forum
›
Road beginners
Hi new to forum, new to road and my new bike
chrisf70
Posts: 28
Thought I'd say hello. Been looking around the forum for a while and have used some of the good advice, and links, to choose my new bike.
I picked it up on Saturday, Giant Defy 3, and with the weather only managed to get out once so far on Sunday!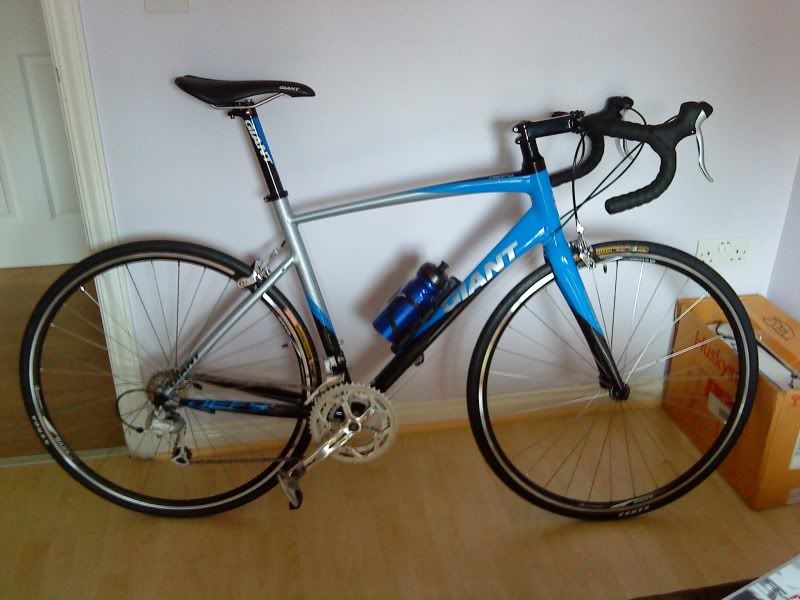 I haven't had a road bike since a nice lightweight Viking 20 years ago. I ride a hybrid into work and back, and have been MTB for the past five years. Traded my lovely Specialized Rockhopper in for this bike and got a good deal.
I really like the Defy, and on my first ride I soon got used to a few things: the vibration, the lack of brakes compared to the MTB disc brakes, the lightness of the bike, the new shoes and pedals I got and the seating position!!
But what a ride, only popped out to try it on Sunday PM when the rain cleared and popped 12 miles under my belt without thinking about it.
Spent this week taking a few pics of myself on the bike and setting it up using the advice on this site:
http://bikedynamics.co.uk/page_1228826262495.html
Now feels a lot better and can't wait to get back on it to test it.