Forum home
›
Mountain biking forum
›
MTB beginners
New member - new biker - new bike!

CY
Posts: 11
Hi all,
Just found the forum and though I'd sign up and say hello.
I took up mountain bike when I found my Dad's GIANT ATX 840 in the garage. I met up with a group of family friends and have since been to Glentress in Scotland, the Pentlands and a few trails round Windermere and the Lake District.
Won over by the sport, I decided to invest my savings and upgrade the ageing and basic GIANT and buy myself a new mountain bike. So, on Friday I placed an order for a new 2008 Mongoose Otero Super with dual RockShox Suspension, hydraulic disc brakes, Shimano chainset and and 27 gears. I'm extremely excited and can't wait for it to arrive and to put it to the test.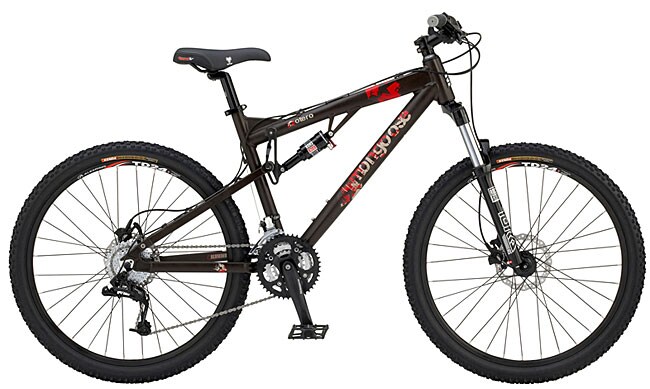 I'm very new to mountain biking though not so new to online forums so I know the vast quantity of resources they hold, therefore I'm sure I've got a lot to learn through bikeradar and I hope to contribute to the site
Cheers
Chris